ISIS continues to threaten the Syrian and Iraqi regions, while Israel and Gaza have agreed to just relax a bit. The Michael Brown case still remains up-in-the-air, while the economy continues to rise. It's the news. It's sports. It's Hollywood. It's some tweets and some pictures and some other random information. It's The Skinny. Here we go.
Americans fighting FOR ISIS?
An American fighting for ISIS has died in Syria over the weekend; his name was Douglas McAuthur McCain and he was clearly confused. He also had two names that do the capital letter –> lowercase letter –> capital letter move. Very bizarre. Anyway, the news came as a shock to many Americans. However, the State Department announced that perhaps about 100 Americans have either joined or tried to join militant groups in the region.
FSA publishes copy of Douglas McAuthur McCain's passport after killing him in battle. pic.twitter.com/H2oBiPSajJ

— Aaron Y. Zelin (@azelin) August 27, 2014
Israel/Gaza cease-fire
It's been over 7 weeks of intense battling between neighbors Israel and Gaza. Yesterday, the two sides agreed to an open-ended cease-fire. The terms of that cease-fire include Israel agreeing to easing the blockade on Gaza, open border crossings so more aid can pass through, and extending the fishing limit off the Meditterannean coast to 6 miles. Over 2,200 people have died thus far in the conflict. Here's a quick geographical visual fer the folks.
Sources: CNN, Mideast Map
Michael Brown shooting
A new audio has been released from the background of a Skype conversation that is drawing a lot of attention about the timing and succession of the shots fired. Essentially, there is a quick rally of about 6 shots, a pause, and then about 5 more shots. No one is quite sure how this will, if at all, affect the case, but they're talking about it and debating about it, as they will.
A forensic scientist says pause heard on alleged #MichaelBrown shooting audio "can be explained by different stories" http://t.co/8kDE9AdP3Z — New Day (@NewDay) August 27, 2014
Economy
Dow: 17,107, +30 (+0.17%)  S&P 500: 2,000, +2 (+0.11%)
The S&P closed over 2,000 for the first time ever. The research firm The Conference Board announced yesterday that consumer confidence crept up in August to its highest point since the recovery, a 7-year high. The next major economic news: the U.S. GDP reading is due this week.
Source: Market Snacks
Missing Flight MH370
Still missing.
Sports
Pete Carroll and the Seattle Seahawks were fined $300K by the NFL for violating the league's veteran mini-camp contact policy; they incurred a similar penalty in 2012. They will also forfeit 2 two-day practices in 2015. The NFL regular season begins next Thursday.
The FedEx Cup PGA Tour Playoffs continue this weekend; the second leg takes place at TPC Boston Friday-Monday.
Tennis' U.S. Open started Monday; Roger Federer drew attention for having Michael Jordan in his guest box and for doing things like this:
Baseball's got about 30 games left. Right now, Baltimore, Kansas City, LA Angels, Oakland and Seattle are in in the AL. Washington, Milwaukee, LA Dodgers, St. Louis and San Francisco are in in the NL. Of course, the two wild car teams play a play-in game in each league.
Sources: Bleacher Report, MLB.com
Hollywood
Biebs got rear-ended by a paparazzi last night after pulling a class break-check. Robin Williams reportedly turned down a massive offer to perform in Vegas two years before his death, adding to discredit the theory that he had money issues. 'Guardians' is the summer's #1 movie. The Emmys were down in ratings, but still won the night on Monday.
'Gone Girl' comes out October 3rd and I'm weirdly excited about it.
Source: TMZ
Trending
Super Important Fact
New York City is actually further south than Rome, Italy.
Sources: City latitudes, Heat map
---
There it is. Here we are. Now we go. Let's have a day.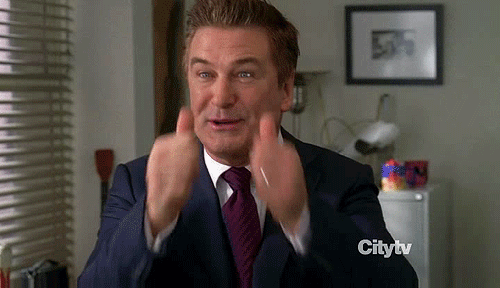 Cover Photo Credit: Tel Aviv, Israel